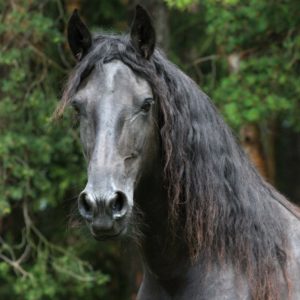 Ariane is our first own horse. We bought her in spring 2012 at the age of 3.5 years. Her ancestors excelled especially in excellent exterior and breed type. Ariane was imported to the Czech Republic as a foal after her weaning.
Ariane excels in her utterly calm phlegmatic and conflict-free temperament. She gives this kind disposition to all her offspring without exception, and we appreciate it very much. But sometimes she can also be quite stubborn.
She enjoys rides in the countryside and she is really a calm, brave and safe horse for that. She can also safely carry a beginner rider. She's a cuddly mare and a good mother. Her foals are very well built with a massive skeleton and good exterior, calm and friendly – perfect family horses.
Breed: friesian horse
KFPS Vb. (she hasn't been to any keuring)
BPS 2018 – 3rd premium, obtained Stb.
Date of Birth: 14th May 2008
Inteeltcoëfficiënt (inbreeding): 2,34 %
KVH: 1.67 m (BP Keuring 2018)
Dam: Louise van de Klompstee Stb. Ster (by Time 398)
Sire: Jerke 434 Sport (by Onne 376 Sport)
Hydrocephalus: negative
Dwarfismus: negative
STAM 128 (9. generation)
Mother line:
Stb Ster (2003) – Stb 3.premium (1997) – Stb (1990) – Stb Ster+Pref*4 (1972) – Stb Model+Pref (1964) – Stb Model+Pref (1959) – Stb Model (1951) – Stb (1944) – Hb (1928)
♂ 2012 – colt
♂ 2013 – Atrey – WPBr by Bryncadno Fflamddwyn
♂ 2015 – Falco van Bohemia – by Bellman BP12
♀ 2016 – Genevieve van Bohemia – by Bellman BP12
♀ 2017 – Hélène van Bohemia – by Allard BP21
♀ 2020 – Kalliopé van Bohemia  – by Oso Hermes
♀ 2021 – Lagertha van Bohemia – po Dragon Mist Goodshapes
♂ 2022 – Morgan van Bohemia – po Erick BP36 FOR SALE
2018: BPS Keuring – 3rd premium, obtained Stb.
Points earned for BPS Preferent title: 4/15
2018 – 1 point (Genevieve van Bohemia)
2019 – 3 points (Genevieve van Bohemia)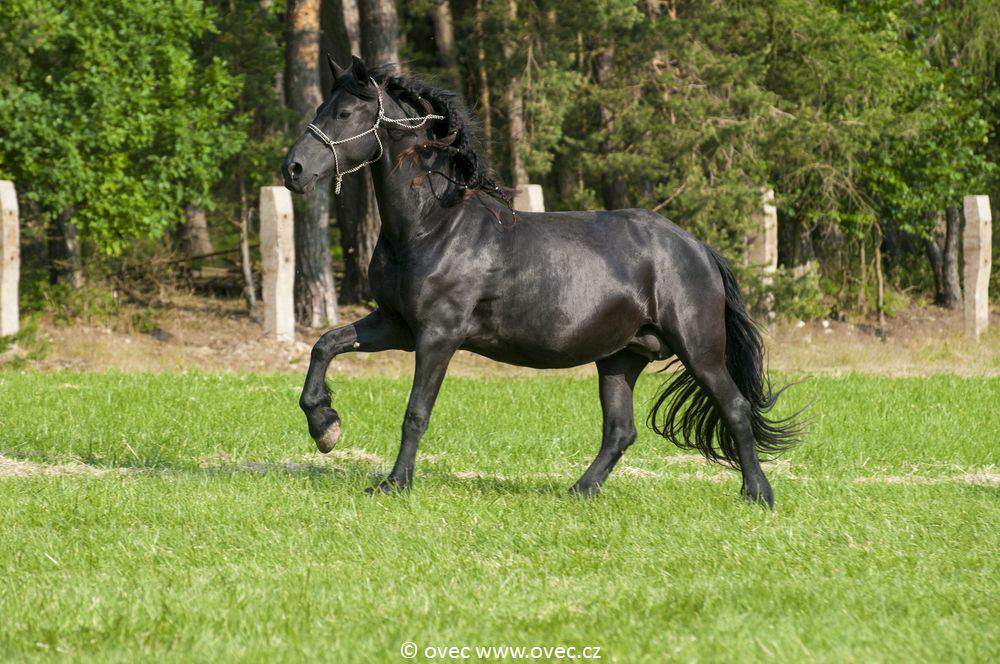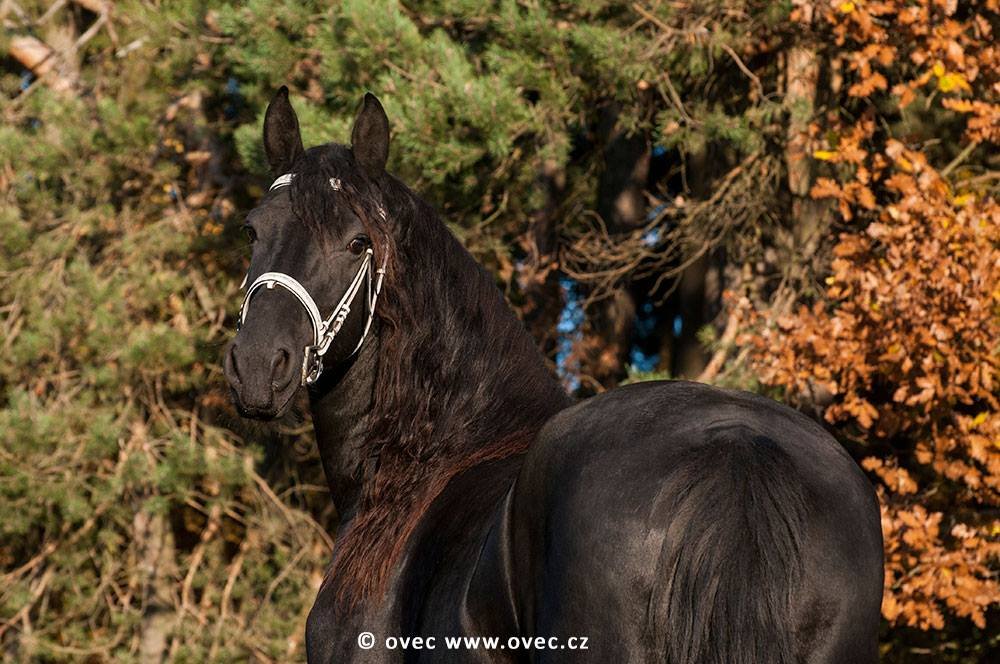 Few words about ancestors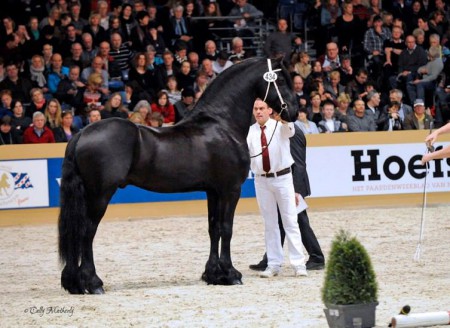 The stallion was born in 2003 and is the first stud son of Onne 376. He was bred in 2006 and became the star of the whole stallion test. In the early years after the breeding he was very popular and was in great demand due to the amazing pedigree (the three best ancestors in the pedigree in terms of exterior). This expectation proved to be correct and proved in the evaluation of offspring, who achieved attractive breeding values and sporting abilities. As a result, in 2011, Jerke 434 was permanently bred for life. In 2012 he won the predicate SPORT in dressage. Jerke has one stud son, Djoerd 473. His most interesting daughter is Model Mare Bryske-Dame, who passed IBOP exam at 89.5 points! Currently Jerke has 92 Ster descendants, 7 Kroon mares and 5 descendants with the title Sport. The stallion died of colic at just 13 years of age in 2016.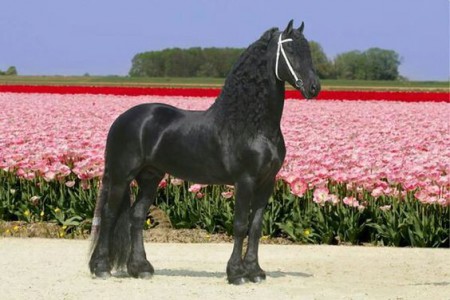 Onne was born in 1996 and is known not only for his sporting results but also for his breeding potential.
This stallion got his lifetime licence of testing his offspring and has an incredible 53% of Ster offspring!
He has a large number of offspring Kroon and Model mares and is the father of many champions of breeding days and seduction.
All his offspring are distinguished by their beautiful exterior and great movement.
He has sons: Jerke 434 and Bartele 472. Inspectors are known as the "King of Friesian horses".
He is the winner of several Dutch national harness championships in 2003, 2004 and 2005. He was the champion of Friesian stallions at Leeuwarden in 2007.
Onne died at the age of 20 in August 2016
.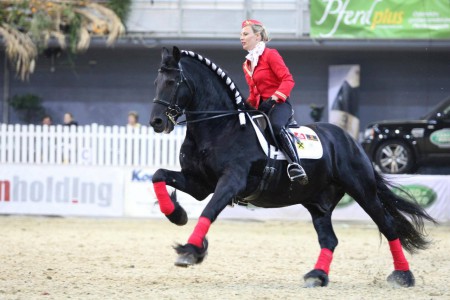 Leffert 306 Sport + Preferent
Tsjerk 328 Sport + Preferent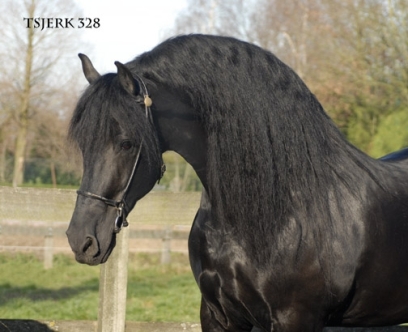 was born in 1990 and died in 2011 at the age of 21. The effect of this stallion on breeding Friesian horses is considerable. He gives to his offsprings great movement, excellent exterior, noble heads and nice character with a working mind. He was awarded the Preferent title for his contribution to the breeding of Friesian horses in 2008 . He took part 10 times in the Stallion show and each time received the first premium. He has 6 stud sons: Maiko 373, Andries 415, Hinne 427, Loadewyk 433, Michiel 442, Norbert 444 and several breeding stallions over mothers, such as Jerke 434, as well as others like Alwin 467, Bikkel 470 and Bartele 472.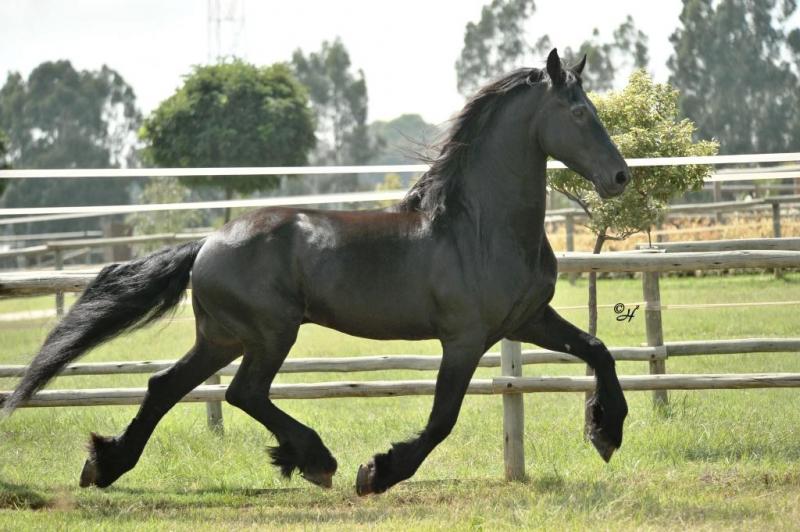 má uchovněné 4 syny: Teeuwis 389, Time 398, Wobke 403, Ymte 407 a spoustu Model a Kroon dcer. Aktuálně se nachází v Jižní Africe, kde působí jako plemeník.
VŠECHNY KONĚ Z NAŠÍ STÁJE