IMPERIAL BLACK VAN BOHEMIA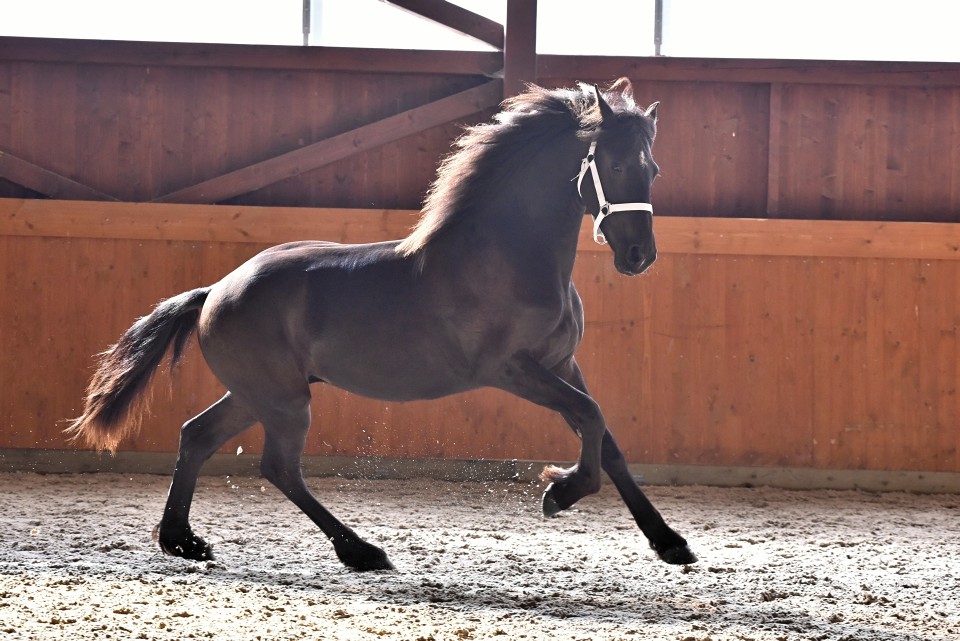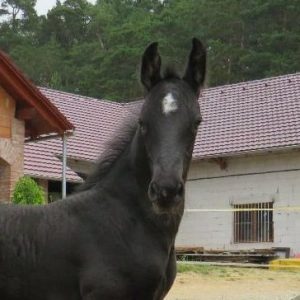 IMPERIAL BLACK
VAN BOHEMIA
Black is our third and last Bellman's BP12 offspring. He is als going to be tall with calm nice temperament as our other foals sired by him.
Breed: barock pinto (typ FB)
Friesian blood: 87,5 %
Inteelt (inbreeding):  2,93%
Date of Birth: 4th June 2018
Full pedigree: Ster – Ster – Pref – Ster – Model+Pref
Dam: Willemien Wealtsje W. Stb. Ster (by Fridse 423 Spor)
Sire: Bellman BP12 (by Willem van Nassau Sport Preferent)
Keurings:
2019: Keuring BPS – 2nd premium with 41,5 points
2 months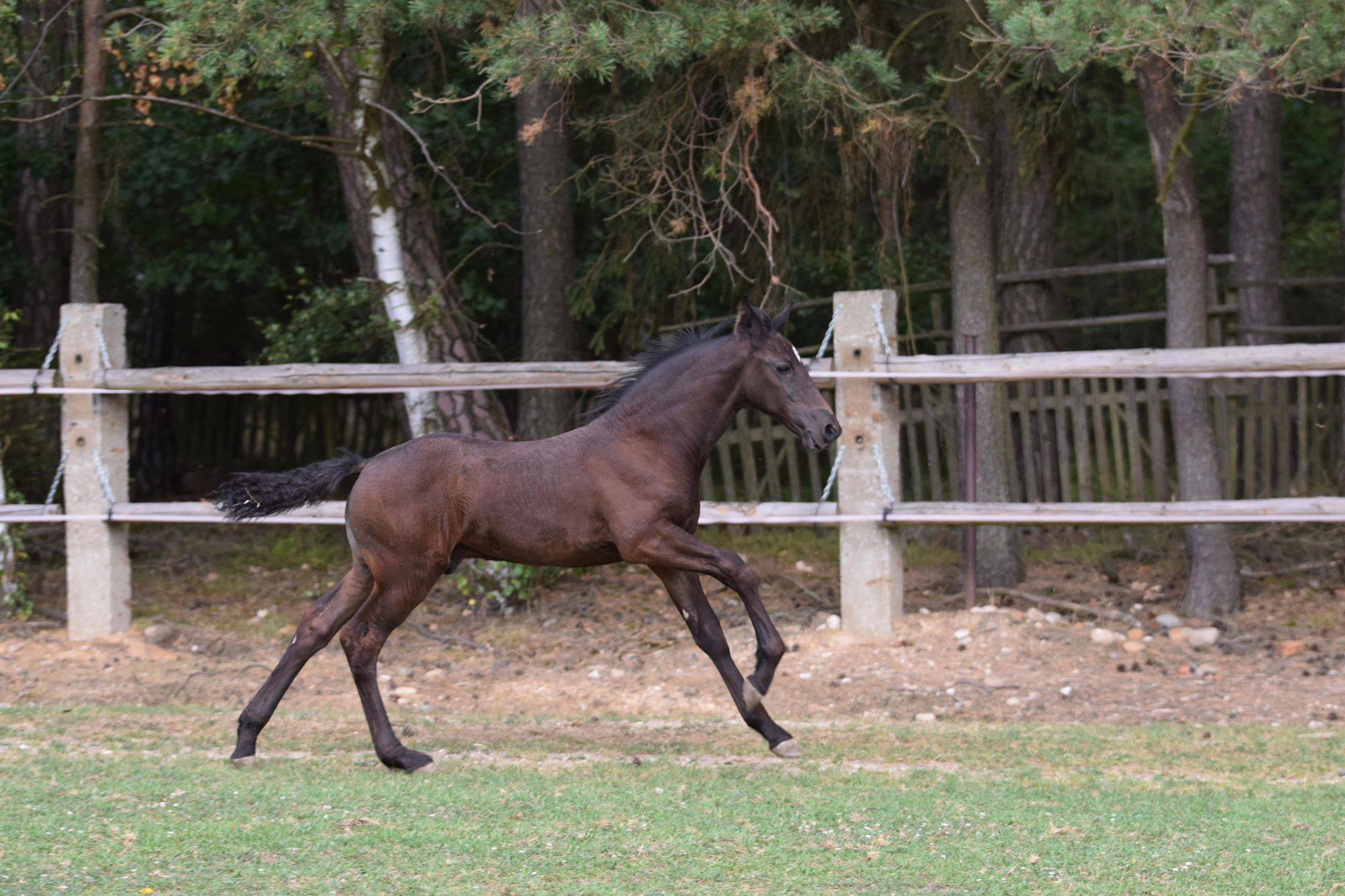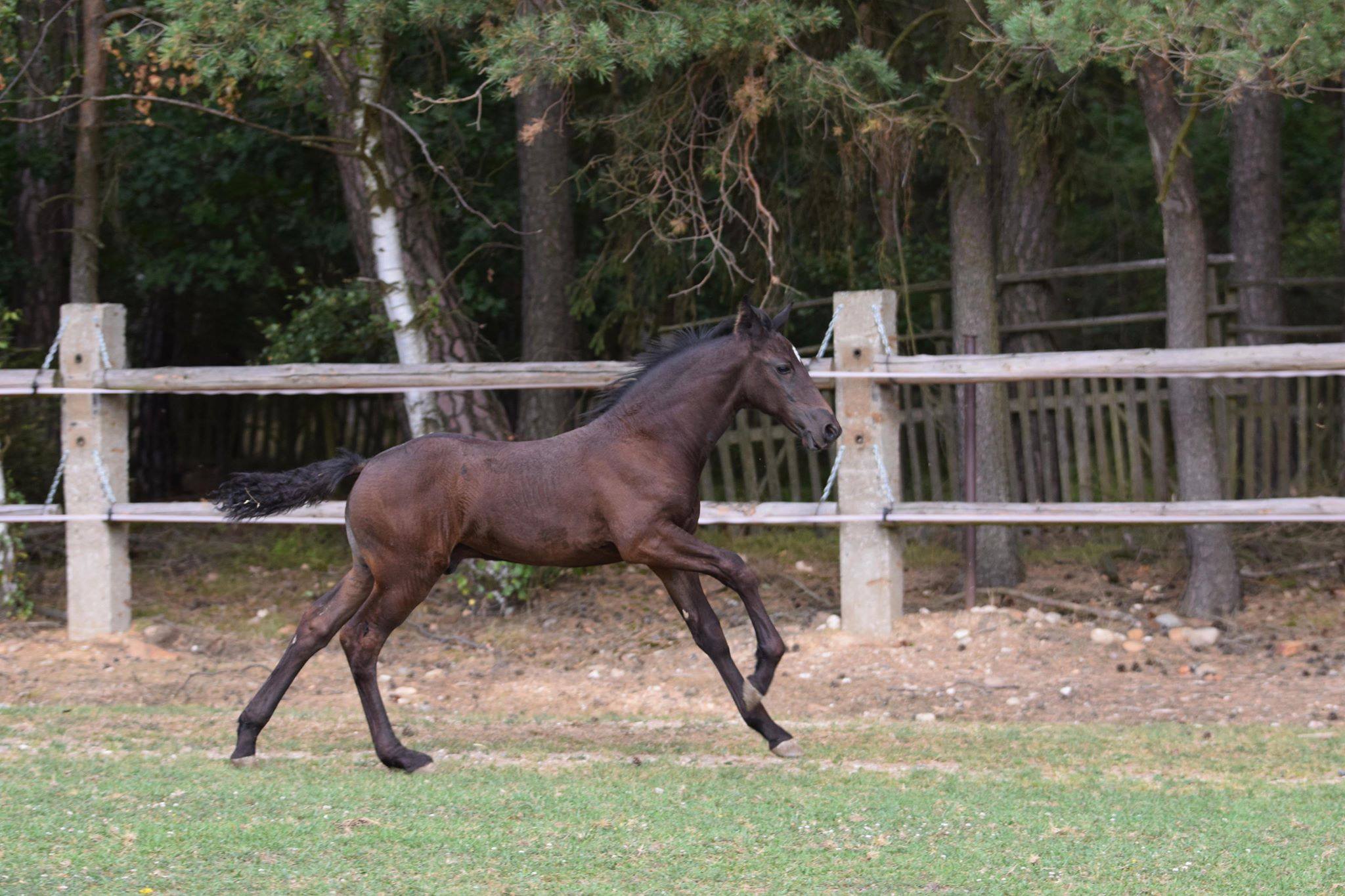 1 year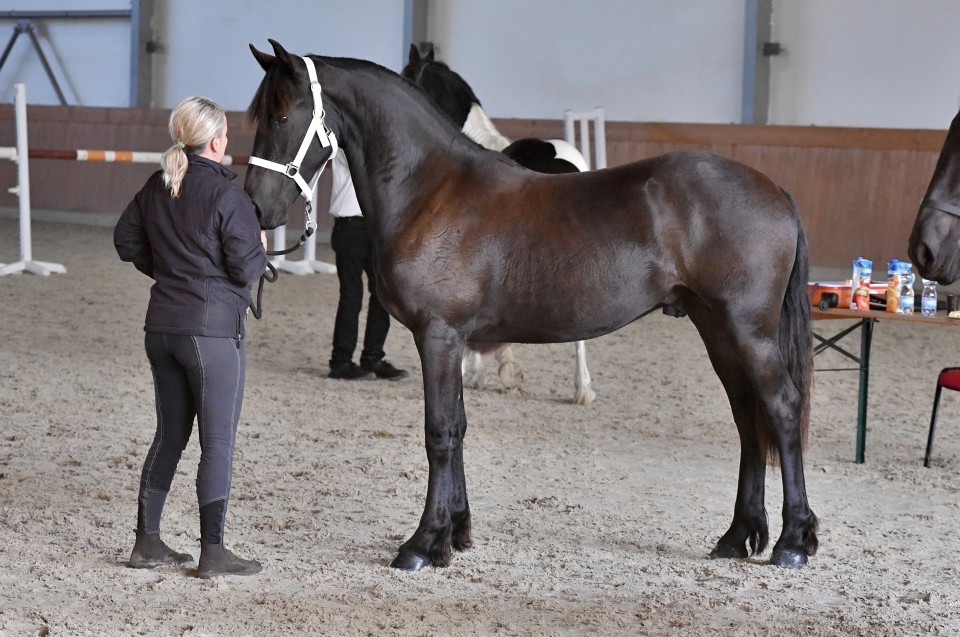 Sire: Bellman BP12 (by Willem van Nassau Sport Preferent)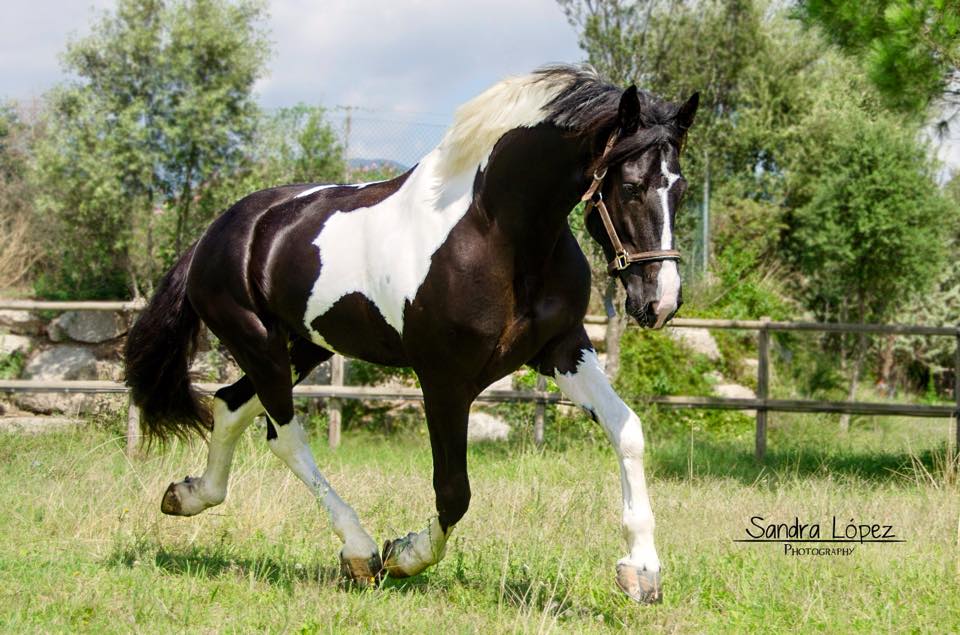 Bellman BP12
(Willem van Nassau Sport Preferent x Wobke 403)
Stallion with the highest points for keuring 48 points.
Bellman BP12 is an young black and white top stallion and representative of the barock pinto breed. He has 75% of friesian blood and 25% of Dutch Warmblood blood (KWPN). He measures 1.76 m.
He was born in Denmark and in 2009 and is a stud stallion in Spain. He has became the stud stallion with the highest number of points achieved (48 points per type and 74.5 points in IBOP under saddle) in 2014. He has top exterior as well as dressage gaits and abilities, which he already shows at competitios in Spain.
His father is famous Willem van Nassau (GP Dressage).