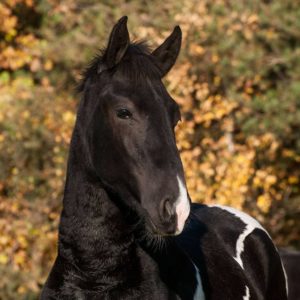 FALCO VAN BOHEMIA
SOLD to THE NETHERLANDS
Falco is sold to the Netherlands.
Falco van Bohemia is our first barock pinto foal. His father is wonderful stallion Bellman BP12 from Spain. Falco is his firstborn son and also first black and white colt in the world by Bellman in 2015 and 2016. Falco is very calm, nice and gentle stallion.
Breed: barock pinto, 87,5 % friesian blood
Inteelt (inbreeding): 1,17 %
Date of birth: 25th March 2015
Dam: Ariane van de Klompstee (by Jerke 434 Sport)
Sire: Bellman BP12 (by Willem van Nassau Sport Preferent)
Keuring:
2015 – Keuring BP Chomutov – 2nd premie (41,5 points)
Dam: Ariane van de Klompstee
Friesian mare by Jerke 434 Sport which died of colic in his 14 years. This stallion was in sport type and his exterior was mentioned many times as an almost perfect representation of a Friesian horse according to the breeding goal of KFPS. He scored 82.5 points in both the saddle and harness test.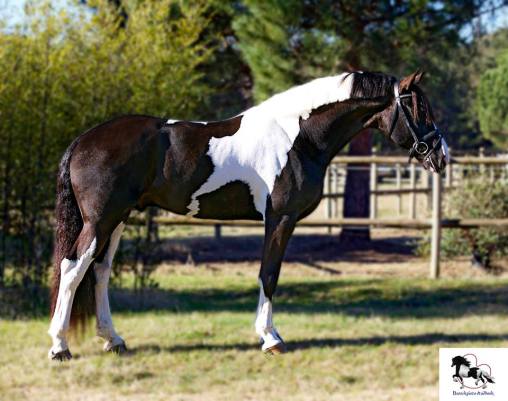 Bellman BP12 is an young black and white top stallion and representative of the barock pinto breed. He has 75% of friesian blood and 25%  of Dutch Warmblood blood (KWPN), now measures 1.76 m. He has became the stud stallion with the highest number of points achieved (48 points per type and 74.5 points in IBOP under saddle) in 2014. He has top exterior as well as dressage gaits and abilities, which he already shows at competitios in Spain.
Falco as 4 years old stallion:
Falco and his travel to the Netherlands.