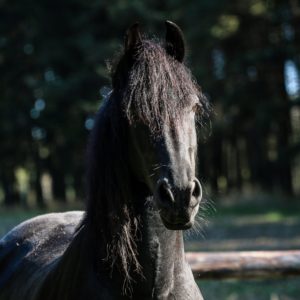 Willemien is our second Friesian mare. We brought her from the Netherlands at the end of the summer of 2015 as our second horse for riding for our trail rides and also to strengthen our breeding programm. We'd searched for a mare that would be nice and reliable to ride outside in the forrest, a mare that is friendly and not much temperament. However, we would like a mare with a great movement, a strong build, a beautiful exterior and also rich feathering with a strong muscular neck. Willemien had one foal in the Netherlands – a filly with Fabe 348 in 2011 and after that she was used for riding.
Willie is an inteligent and hardworking mare. She took over the dominant role in our herd, what concerns the personal space, feeding and so on. She helps with teaching the foals and young horses how to behave. She likes people and their attention, none the less a person has to deserve her trust and favor a little bit.
Breed: Friesian horse
KFPS Stb. Ster, full papers
The champion of day at the inspection in Ameland 2013, NL
ABFP test in 2010:  dressage 69 points, harness 63 points
Inteeltcoëfficiënt (inbreeding): 3,52 %
Date of birth: 17. 5. 2007
Height: 163 cm (KFPS 2013)
Mother: Lyntsje Wealtsje W. Stb Ster. (after Fetse 349 Sport)
Father: Fridse 423 Sport (after Teunis 332 Sport + Preferent)
Hydrocephalus: carrier – we only choose negative stud stallions in order to avoid the risk of miscarriage.
Dwarfism: negative
STAM 43 (the 9th generation)
The maternal lineage full pedigree : Stb. Ster (2003) / Stb. Pref*4 (1992) / Stb. Ster (1985) / Stb. Model+Pref*8 (1968)/ Stb. Model+Pref*8 (1961, mother of the stud stallion Hearke 254 Sport Pref) / Stb. Model+Pref*4 (1948) / Hb. Pref (1937) / N.N.
2010: the Netherlands – ABFP test – dressage 69 points, harness 63 points
2013: the Netherlands – the Ster 2nd premium, the champion of the Friesian inspection in Ameland
2015: BPS inspection – the 3rd premium, recorded into Stb.
2016: The survey of the most beautiful horse of the Czech Republic 2016 – the 2nd place in the category of historical breeds,  the 5th place in the finals.
Received points for granting the predicate Preferent in terms of BPS: 3/15
2018 – 1 point (Heidi van Bohemia – the 1st premium, 48 points)
2019 – 2 points (Jeremy van Bohemia – 1st premium, 44 points; Heidi van Bohemia – 1st premium, 50 points)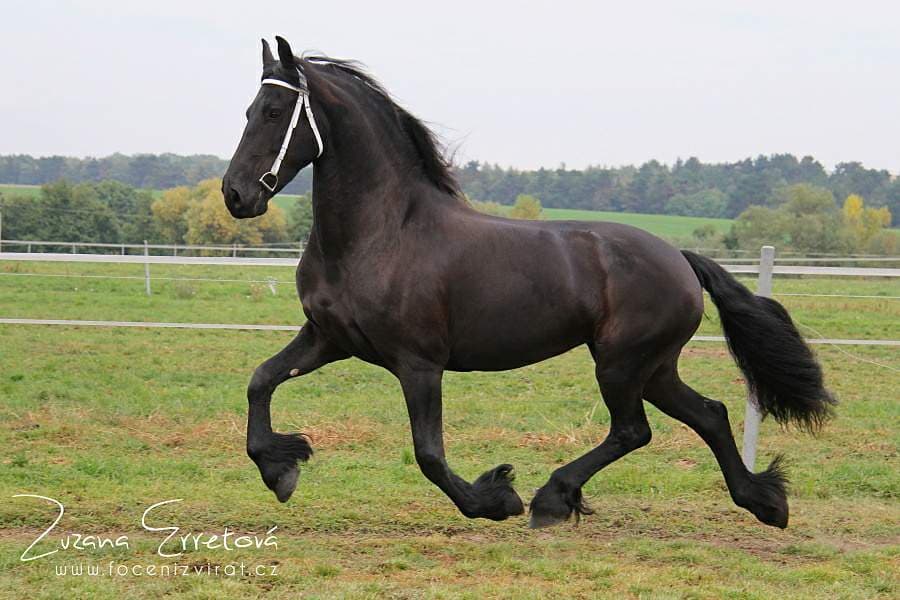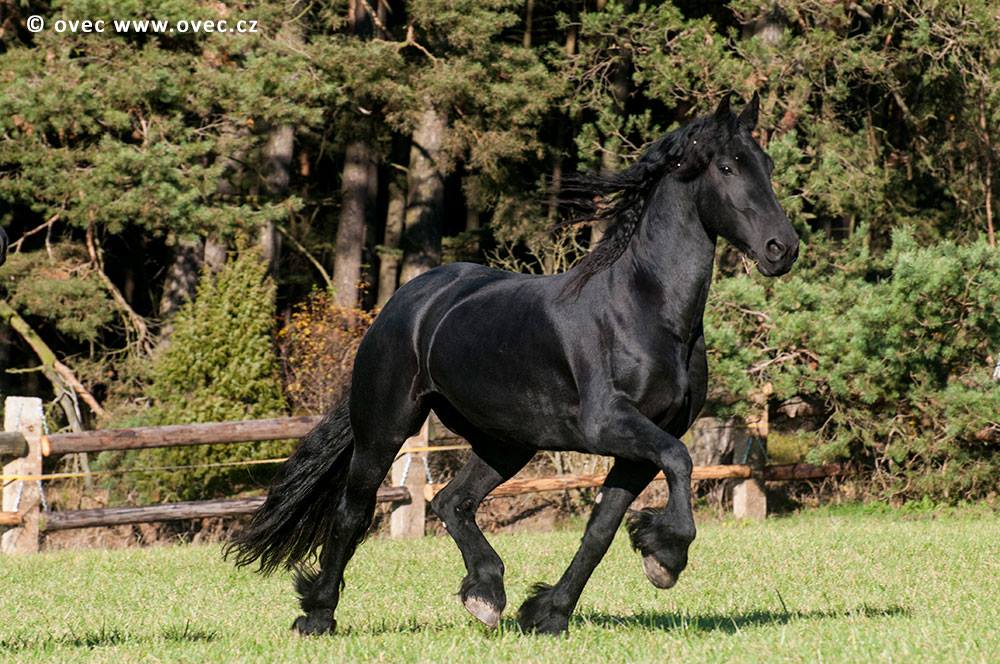 Few words about ancestors
he was born in 2001 and he's a descendent of the late but awesome stallion Teunis 332 Preferent and the Ster mare which was also the mother of the stud stallion Bente 412. He was put into breeding in 2005 and with respect to his short breeding season (because of performance exams) he was used for 185 mares, in the following year for 150 mares. He was imported into the USA in the autumn of 2006, he is in Friesian Connection. He mainly passes on his descendants his height (he measures ca. 172 cm in the withers (by stick)), a stud stallion type, movement and intelligence. His descendants have an awesome display, a wow effect and they have swank, over 52 % of mares achieves the predicate Ster. Worldwide, he's the youngest KFPS stallion which achieved the predicate Sport (during only 2 years). He carries neither the dwarfism gene nor the hydrocephalus gene, EVA is negative. Fridse died in 30.10.2018.
Teunis 332 Spor + Preferent
The champion of stallions of 1996 and 1997. He died in 2002 because of perforation of intestines and stomach in his 12. The predicate Preferent was assigned to him postmortem based on the positive breeding influence on his descendants which are being born, due to the frozen sperm, to this day. Teunis has around 1600 descendants and among them there are 4 approved stud stallions: Nanning 374, Monte 378, Fridse 423, and Harmen 424.