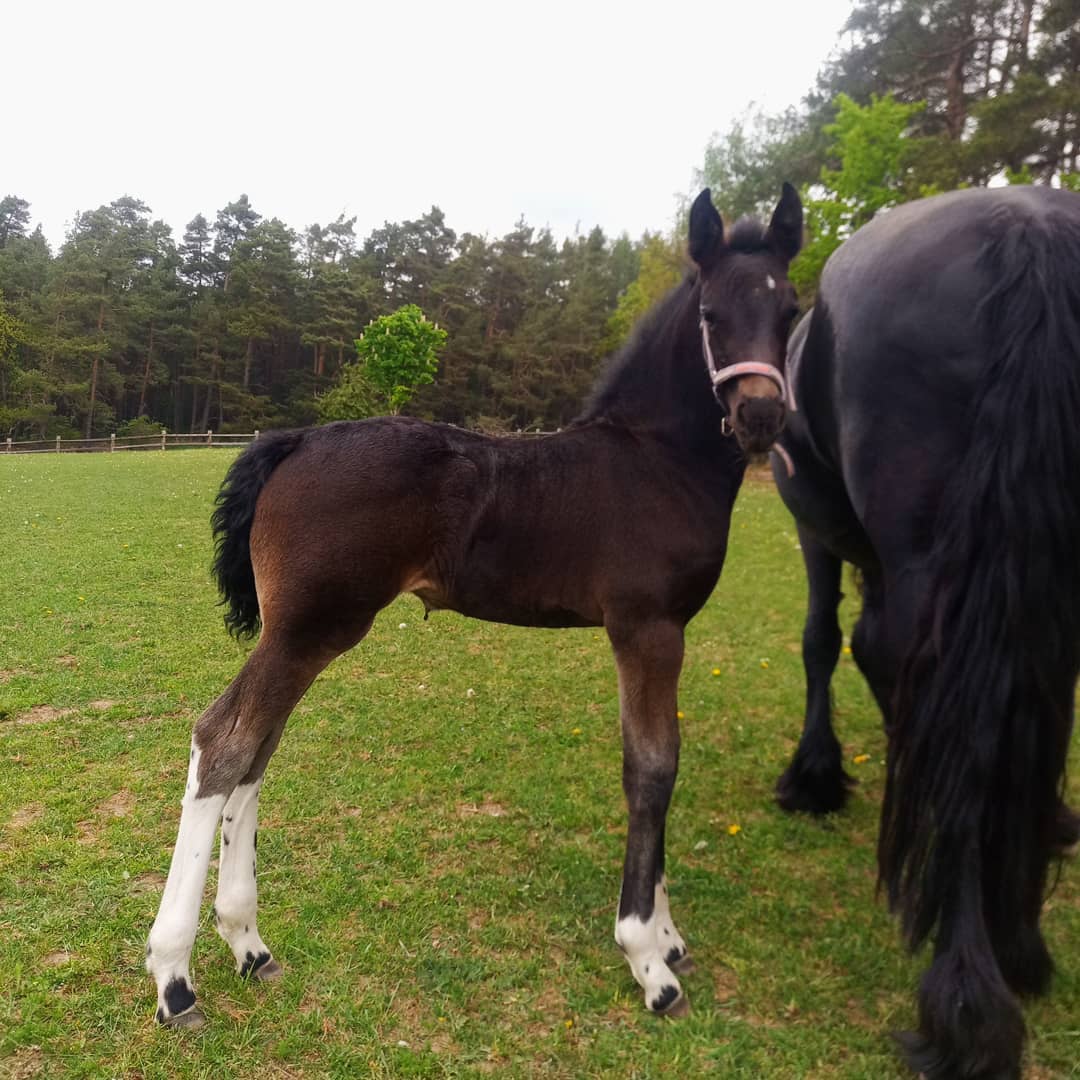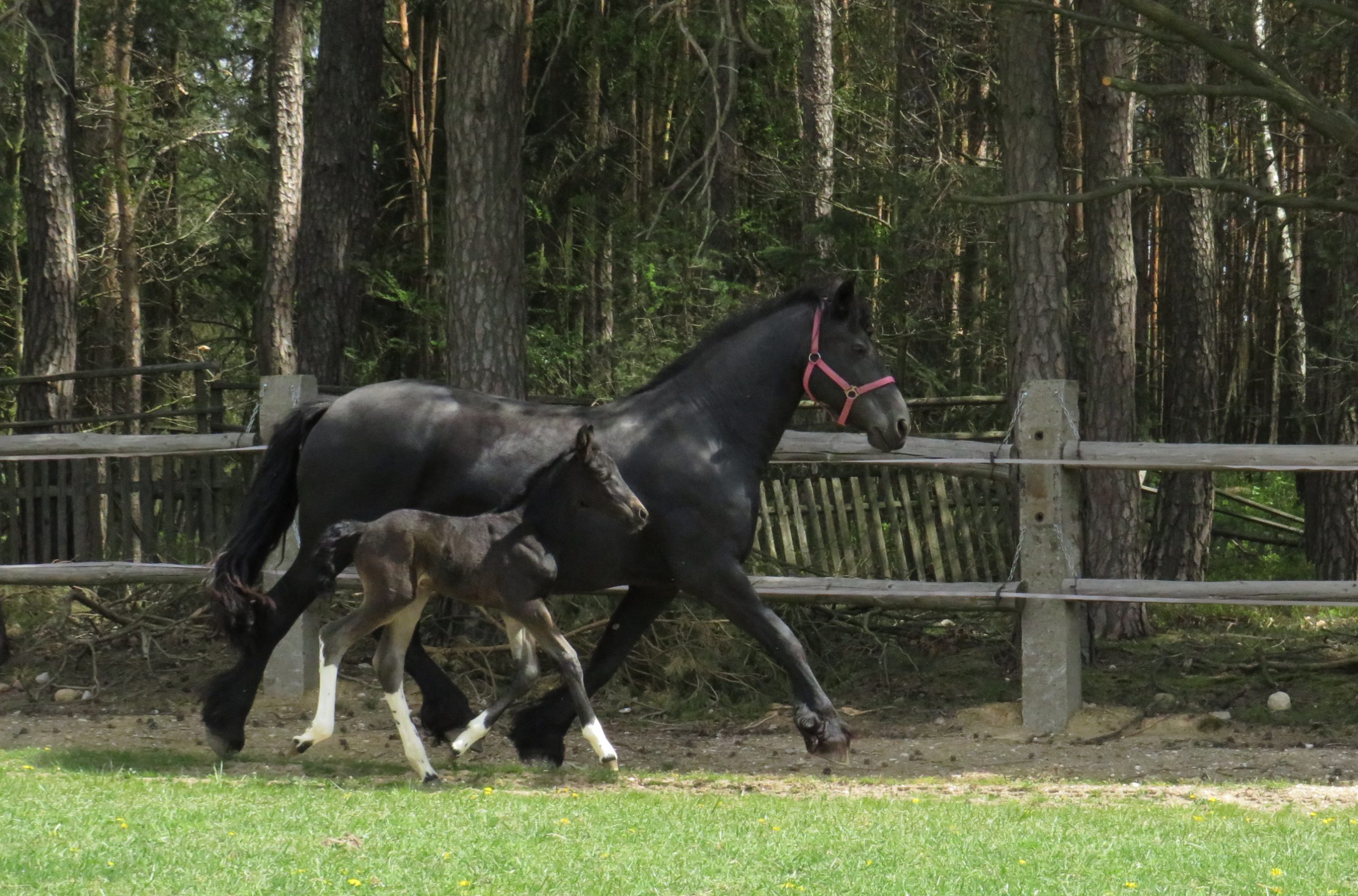 SOLD to SCOTLAND
Kalliopé is dark bay tobiano filly. She is a heterozygous tobiano with minimum markings. Her foals are going to be 50% tobiano (with solid colour stalion) or 75% tobiano coat (with heterozygous tobiano stalion).
She is going to be high around 1.70 m.
"Kalli" is the last offspring of stallion Oso Hermes because he was sold and gelded.
Breed: barock pinto (typ FB, Voorboek 3)
Friesian blood: 50 %
Inteelt: 0 %
Date of Birth: 22nd April 2020
Dame: Ariane van de Klompstee (by Jerke 434 Sport)
Sire: Oso Hermes (by Warlord )
Hydrocephalus: non carrier (both parents are negative)
Dwarfism: non carrier (both parents are negative)
5 týdnů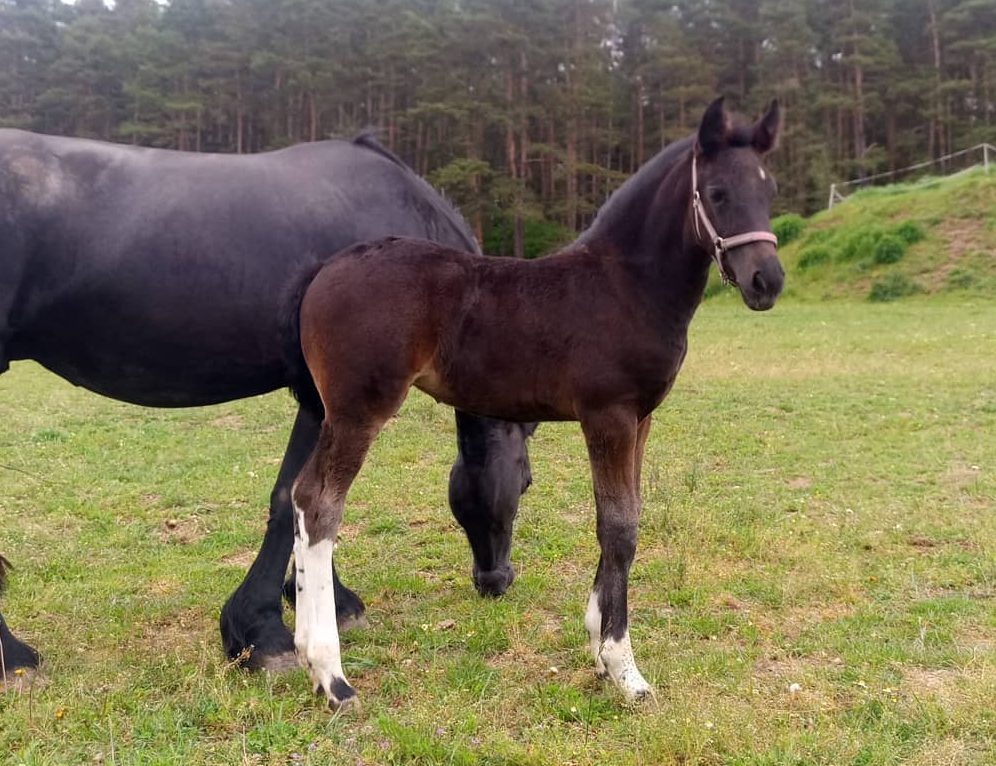 4 měsíce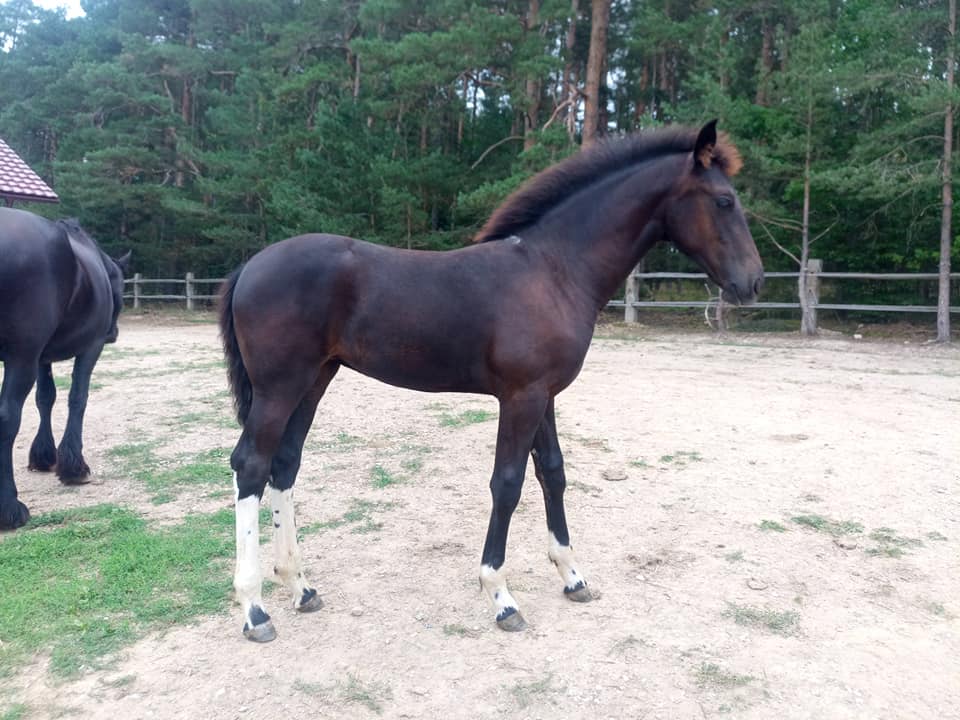 Sire: Oso Hermes (Warlord x Tullibards Shakespeare)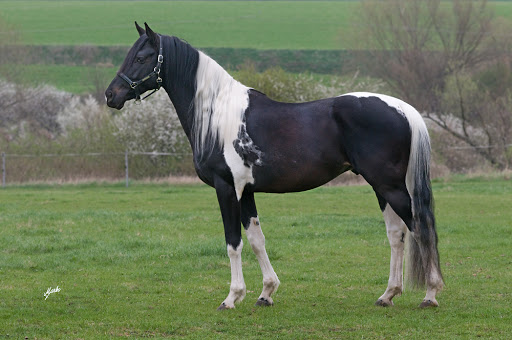 Oso Hermes is a dark bay tobiano, warmblood stallion. He is 1.66 m high. You can find holsteiners, kpwn or irish warmblood and thoroughbreds in his pedigree.
VŠECHNY KONĚ Z NAŠÍ STÁJE