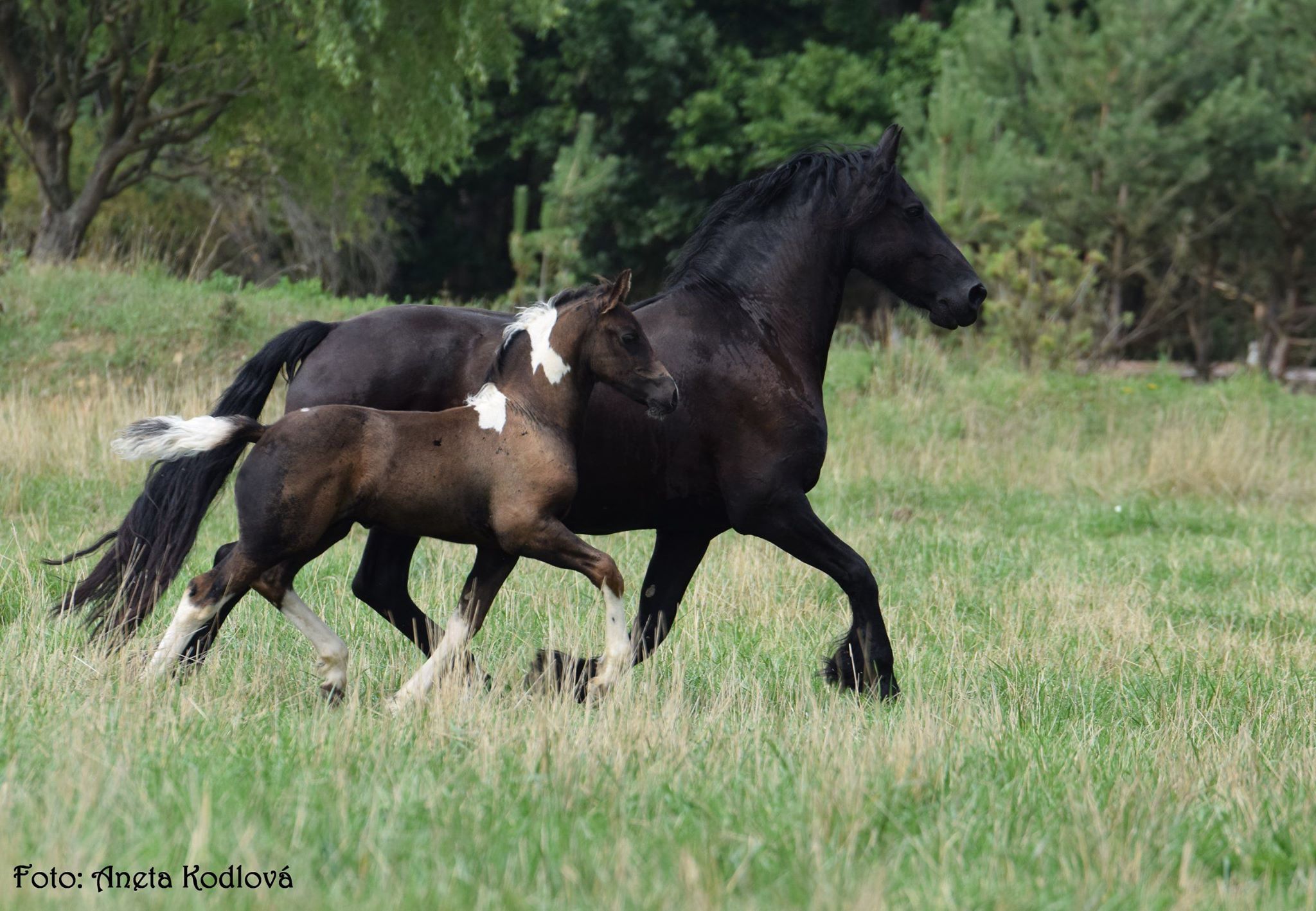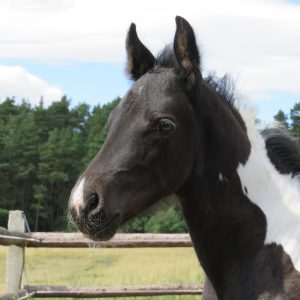 He is a beautifully coloured colt for dominantly black horse lovers. He has two-coloured mane and tail and he has 4 tall white sockings. He is without markings on his body only the neck is black and white and he has a small white spot on his ass.
We expect him to be taller than 1.65 m. His dam is 1.63 m tall and his sire is 1.70 m tall.
The stallion is surely aspirant for a future stud stallion. He has very interesting bloodline that doesn't carry blood of the majority of dutch lines, i.e. Samber or Willem van Nassau! His warmblood part is polish.
Breed: barock pinto (type BP)
Friesian blood: 75%
Inteelt (inbreeding):  %
The date of birth: 26. 6. 2019
Full pedigree: Ster – Ster – Pref – Ster – Model+Pref
Mother: Willemien Wealtsje W.
Father: Erick BP 36 (BPS – 46 points)
Hydrocephalus: carrier
Dwarfism: negative
2 months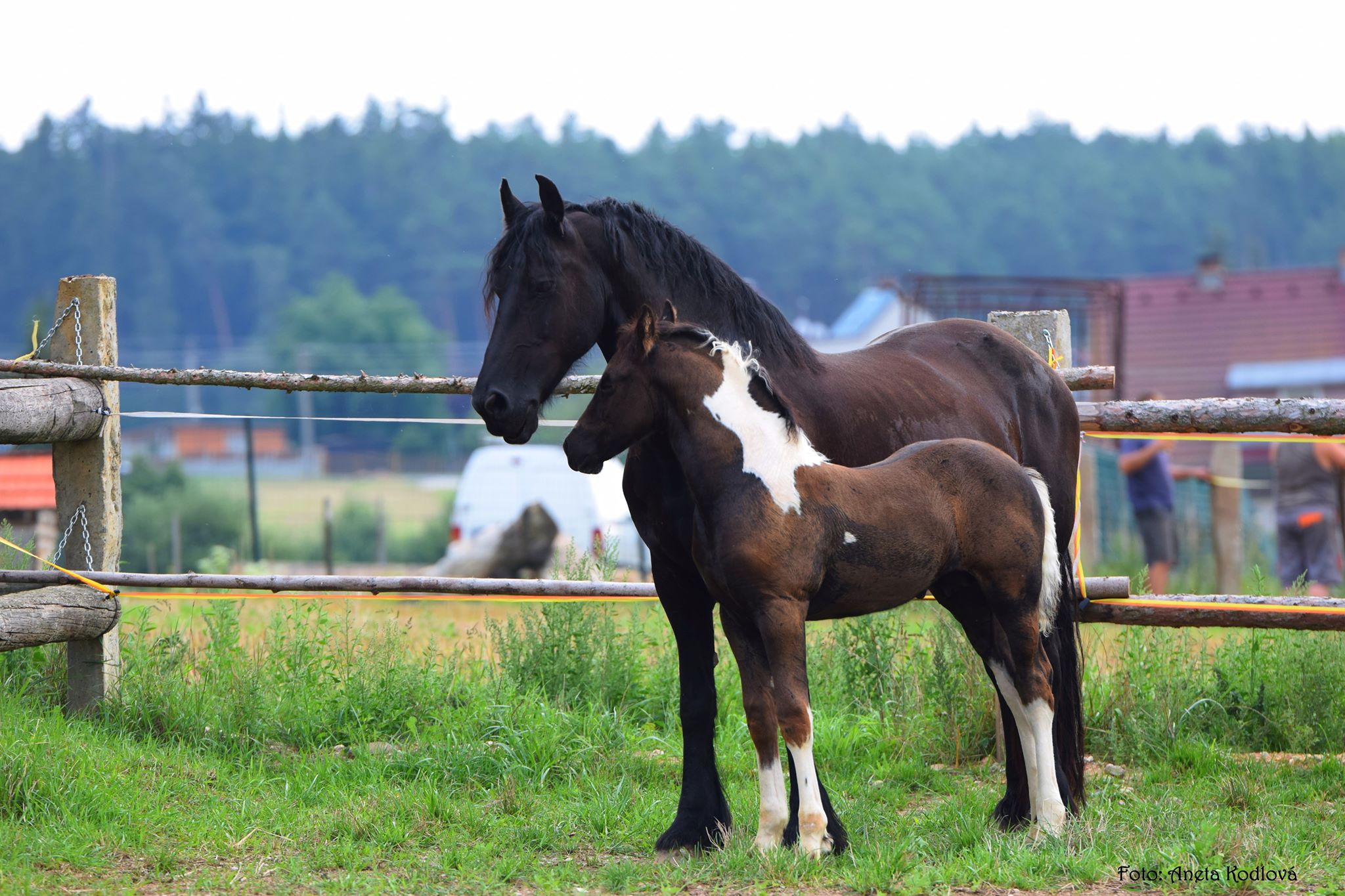 2.5 months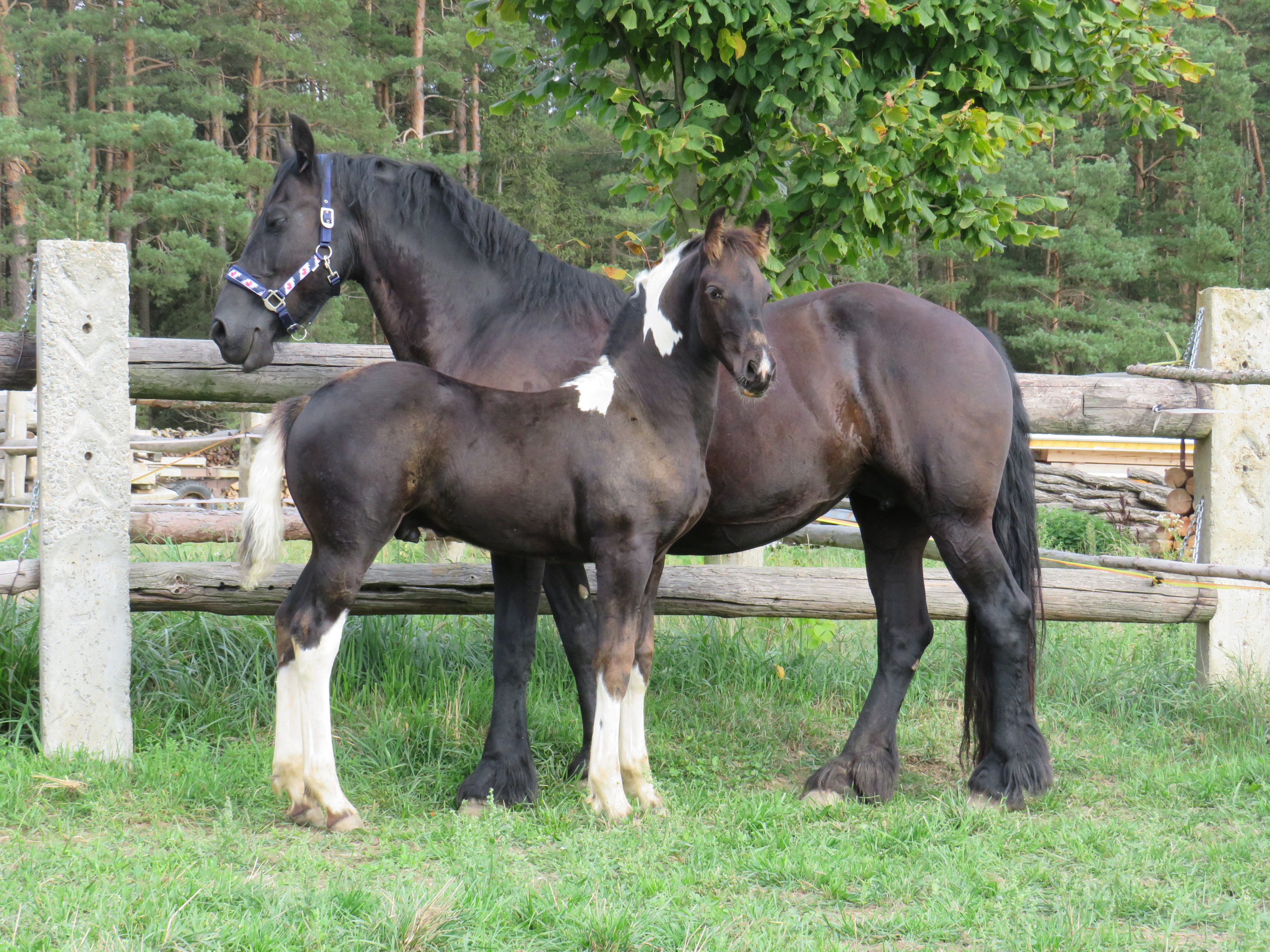 Few words about ancestors
Father: Erick BP 36 (Baron fan Odingastate  X Step) the year of birth: 2014, height  1.70 m